Old wooden beams from selective dismantling
We offer you old beams in various cross-sections and lengths from selective dismantling. Our beams are available either in their original condition (de-nailed and roughly cleaned) or, upon request, with a brushed surface.
To ensure that our old wooden beams remain in the best condition, we ensure that they are properly heat-treated to prevent any potential infestations.
In order to be able to fulfill your requests for beams in different dimensions as quickly as possible, we kindly ask you to inform us about your desired dimensions approximately 1-2 weeks in advance. Due to our large sales, new acquisitions, and the drying chamber, we always require a small time window to quickly fulfill your requests.
We deliver our historical building materials throughout Europe.
Reclaimed wood beams in their original condition - available in dimensions of 20 x 20 and other sizes.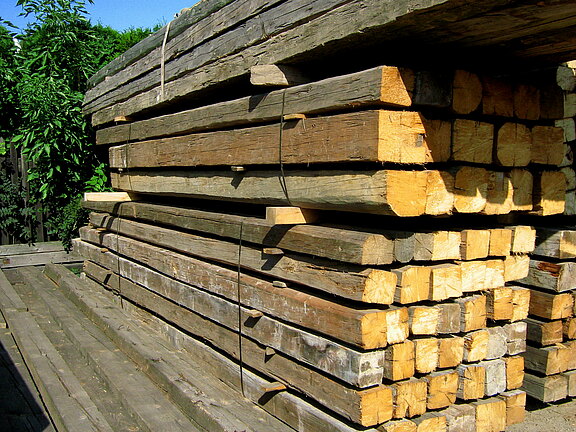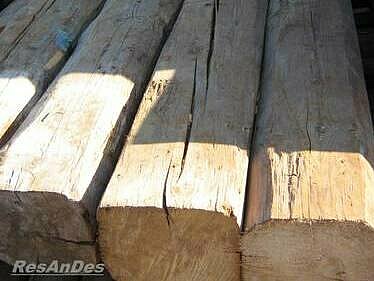 Sawn beams for customized creations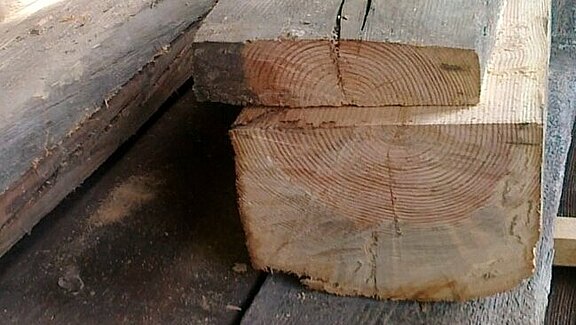 Upon request, the beams can be horizontally cut to your required thickness using a block saw. The resulting beam halves can be effectively incorporated into the wall or ceiling for decorative purposes, adding a rustic ambiance to your interior design. Create a cozy atmosphere and design your personal space for comfort and relaxation.